cryopublic beta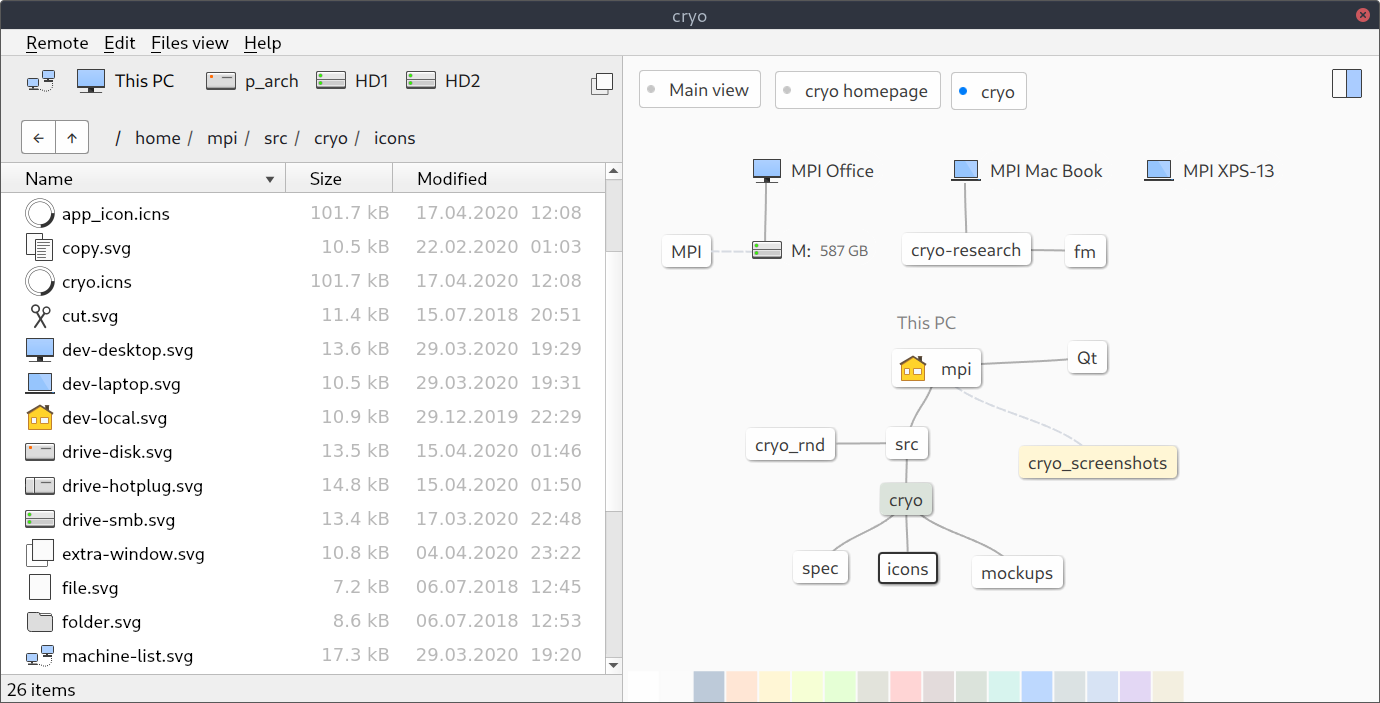 cryo is a visual file manager
Navigate nested folder structures in a blink of an eye.
Dual-pane mode with tabs and commander style keyboard shortcuts.
Privately transfer files — peer to peer, end to end encrypted, no sign-up, no registration, no cloud.
Visual bookmarks
Comparison of Windows Explorer and cryo.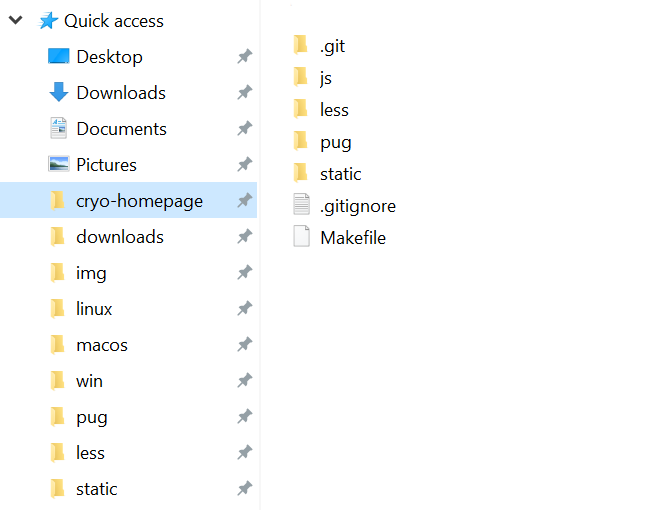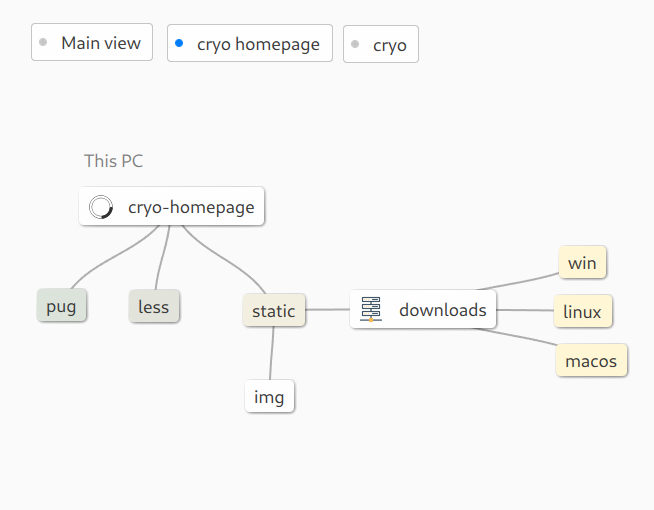 Cloud free file transfers
End to end encrypted
Transfer files and folders
With read only or write access
No limits on file size
Fast direct file transfers
Purely decentralized solution.
No cloud, no sign-up or registration.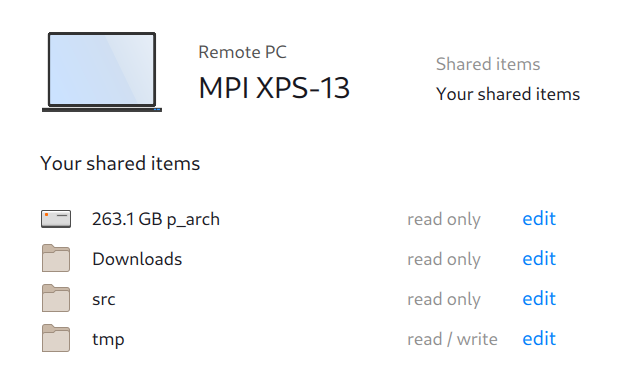 How it works

With cryo two computers communicate directly with each other without any cloud or middle server in between. The connection itself is established securely over Tor.

Read more about it under File sharing →
What can I do with it?
Copy files between your own computers, in the local network or via Internet.
Share and synchronize the latest assets, like images and videos, with you clients.
Securly access you files from anywhere.
Dual-pane mode
The most efficient way to copy and move files.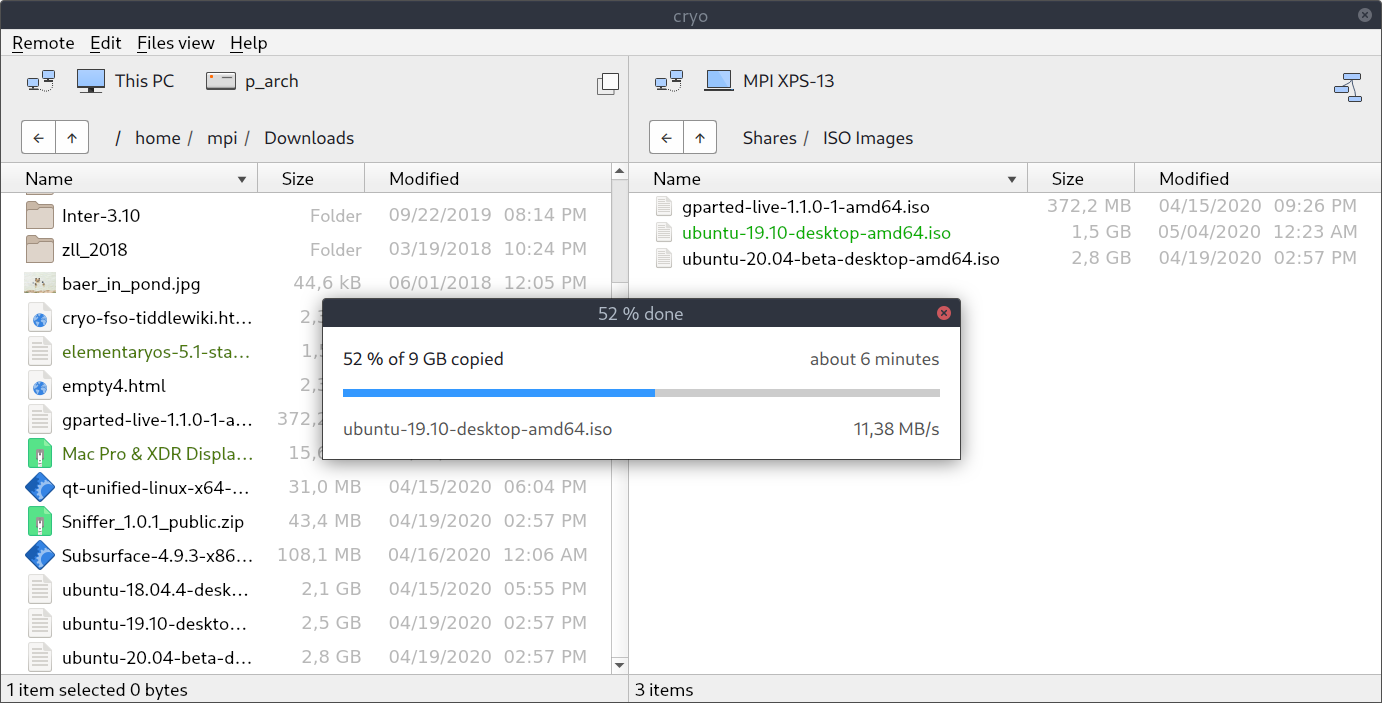 Read more about it under Dual-pane mode →
Pricing
Free
Suited for personal use.
File sharing
No file size limit
Full transfer speed in local network
Full Internet transfer speed for
1 GB /day, afterwards 250 KB/s*
Download
Public Beta
Windows | macOS | Linux
* The Public Beta doesn't have transfer speed limits.
Pro
$20lifetime license
For professionals, artists and creators.
All features of the free version
Includes all upcoming updates
Can be installed on 5 computers
Unlimited transfer speed
Unlimited SMB and SFTP connections
Deeper integration for image formats like Photoshop PSD, Sketch, Blender, Maya and similar software packages.
Available in end of 2020.
Download
Windows
Note: On the first start a Windows Defender warning will be shown, since the binary isn't code signed yet. Select More info > Run anyway.
Linux
Ubuntu derivates
Installation:sudo dpkg -i cryo_0.5.10_amd64.deb
Arch Linux
https://aur.archlinux.org/packages/cryo
Use your favourite AUR package manager like yay or yaourt to install cryo:
yay -Sy cryo
For peer to peer file transfers Tor needs to be installed (optional):
sudo pacman -Sy tor
macOS
Homebrew:brew cask install cryo
Note: cryo isn't notarized yet for macOS. When opening cryo for the first time, open it via the right click context menu in Finder and select open.
(On a Touchpad you can open the context menu by holding the control key and single tab on cryo.app)
Work in progress
Many features are still missing. And there are a lot UX issues to be fixed during the next months.
Changelog
Version 0.5.10 / 2020-07-08
New icon view mode. Including wide thumbnails which occupy more horizontal space to respect the aspect ratio of images.
Added internal thumbnail cache and support loading thumbnails from Windows thumbnail cache.
Support Photoshop, Krita, Gimp, ora image formats and thumbnails (currently only Windows and Ubuntu).
Detect when node paths change on the same hard disc.
Various bug fixes.